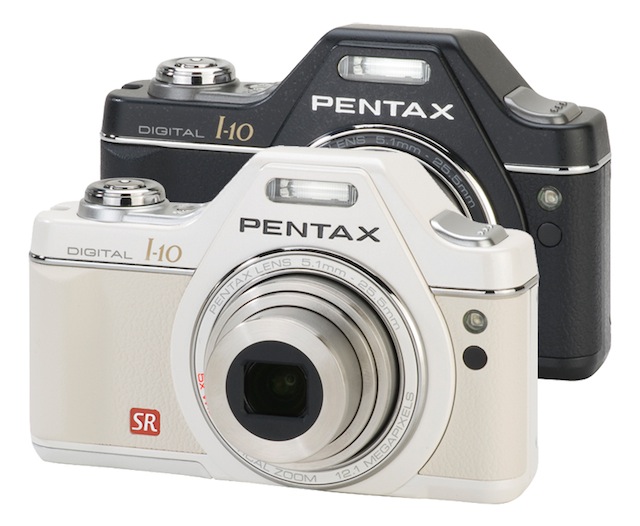 CLASSIC EYE-CATCHER.
Inspired by the classic look of a film SLR, the head-turning Optio I-10 features a leatherette textured body and the classic PENTAX logo placed front and center. With a variety of advanced features, this camera proves that brains and beauty do belong together.
• A wide angle, 5X optical zoom lens (28-140mm equivalent) is ideal for a wide range of subjects, large and small, near or far.
• The high resolution 12.1 megapixel sensor ensures outstanding detail for printing, while providing plenty of pixels for extensive image cropping.
• The large 2.7 inch LCD screen features a 16:9 widescreen aspect ratio, giving a cinematic feel to video or still image capture.
• Beautiful, classic styling in an slim design provides a unique look in a modern digital compact camera.
• Triple Shake Reduction technology includes a mechanical sensor-shift mechanism, digital Pixel Track SR, and Movie SR, for sharp images, even in the most challenging lighting conditions.
• Capture beautiful portraits with fast Face Detection, Smile Capture, Blink Detection, and processing modes for outstanding skin tone rendering and image composition.
• The PENTAX Auto Picture mode takes the guesswork out of photography by analyzing the scene and setting the best corresponding shooting mode.
• Capture images remotely with infrared remote control capabilities.
$299.95 available in February
I like these.